For Tech Companies, Election-Year Politics May Limit New Regulation
Tensions between Washington and Silicon Valley mushroomed in 2019, with investigations, Congressional hearings and a mounting drumbeat of recriminations. The Federal Trade Commission and the Justice Department launched separate antitrust investigations into Facebook Inc., Google, Amazon.com Inc. and Apple Inc., probing the extent of their control over internet search, social media and online commerce.
Several Democrats running for president have targeted Big Tech for breakups or other severe changes—a rallying cry that could well increase as the November vote draws nearer. Lawmakers from both parties last year also began working on bills aimed at strengthening individuals' ability to control their data collected by tech giants.
At the same time, the current partisan divide, exacerbated by the presidential election, makes it hard to imagine meaningful rules on the tech industry coming out of Washington this year—especially because the two parties don't share all the same grievances or agree on what kind of regulatory role the government should play.
"There's a lot of anger channeled at the tech platforms, but for different and contradictory reasons," says Nathaniel Persily, a Stanford University law professor and co-director of the California school's Cyber Policy Center.
At Wedbush Securities Inc., analyst Dan Ives thinks the companies are likely to adopt modest, self-imposed changes to show goodwill and to bolster their argument that there is no need for a costly courtroom battle or stricter antitrust laws.
"The tech stalwarts are going to try to play nice in the sandbox, but they also have their boxing gloves on," Mr. Ives says.
Image Swing

The percentage of surveyed Americans who say technology companies have a negative effect on the way things are going in the country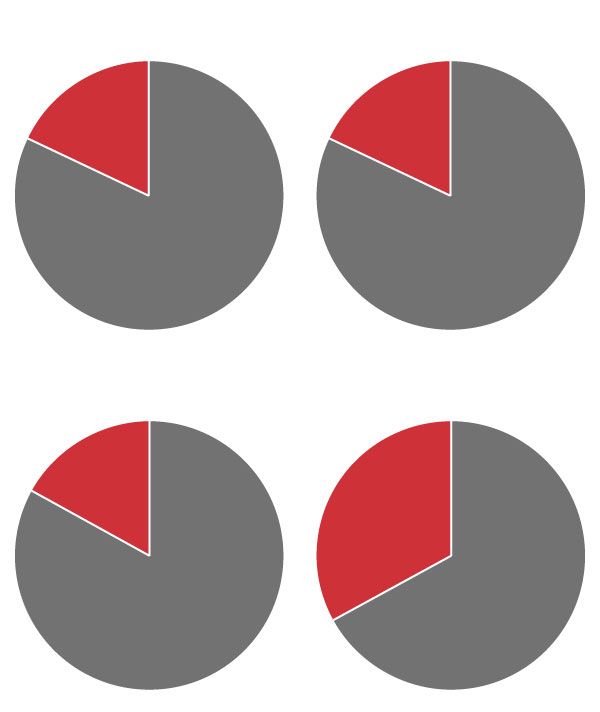 2012
2010
18%
18%
2015
2019
17%
33%
Source: Pew Research Center; latest phone survey of 1,502 U.S. adults in July 2019, margin of error +/- 3 percentage points
One way Facebook and Alphabet Inc.'s Google could score points with federal regulators this year is to demonstrate that they have learned from the mistakes they made during the 2016 election with regard to the spread of disinformation on their platforms, says Adam Segal, director of the digital and cyberspace policy program at the Council on Foreign Relations.
"They need to convince people it is a problem that can be addressed without changing their business models," Mr. Segal says. "If they can garner some goodwill, it could deflate some of those attacks on their business practices."
Facebook, Google and other social-networking companies have already taken some steps, hiring more staff and deploying machine-learning technology to better identify and prevent false or misleading content from appearing. But researchers say that such efforts need to be amplified and that the companies should share more data with experts working to develop new detection methods.
Apple and Amazon, meanwhile, are being probed by antitrust investigators over whether they sell products and services in ways that are unfair to consumers and smaller businesses. For example, regulators want to know if the companies are listing their own apps or goods in search results above those from third parties, even though their items may not be as relevant or rated as highly as others—behavior the companies have denied.
Regulators are more worried about how the social-media platforms handle user data, because that is a newer issue with implications not yet fully understood, according to April Doss, a former intelligence lawyer at the National Security Agency and now a partner at Saul Ewing Arnstein & Lehr LLP.
"The concerns for small tech have been out there for years," she says. "What seems to have really shifted with antitrust is the added privacy component."
Ms. Needleman covers technology for The Wall Street Journal in New York. Email sarah.needleman@wsj.com.
More