This Could Be An Unlikely Growth Catalyst For Apple Inc. (AAPL) In 2017
Higher PC sales could be the unlikely growth catalyst for Apple in 2017, which could drive AAPL stock higher in the coming months.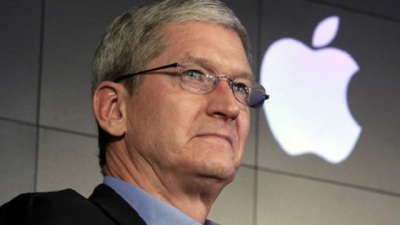 Shares of Cupertino, California-based Apple Inc (NSDQ:AAPL) had a mediocre run in 2016, delivering a return of 9.94%, similar to the NASDAQ composite's 9.79%. This is very unlike Apple, and of late things have not been that rosy for the company. In fact, things have been so bad that venture capitalist Peter Thiel asserted that "The age of Apple is over" in an interview with the New York Times. AAPL stock also did not have a great start to 2017, rising by a meager 2.78% YTD. There is so much negative buzz around Apple Inc lately, with news, among others, of a cut in iPhone production, slumping iPhone sales, and a cut in Tim Cook's compensation as Apple missed performance goals. ComputerWorld recently reported a Gartner research report stating Microsoft's OS supremacy over Apple would end in 2017. Though PC sales are on the decline for the fifth straight year, this could be much needed good news for Apple Inc and may even drive the AAPL stock higher in 2017. Here's why.
PC segment to be an unexpected tailwind in 2017?
Even though there is a lot of negative sentiment around Apple's Macs, worldwide Mac sales remained steady in Q4 2016 amid continuing PC market decline. According to the report,
"During the fourth quarter of 2016, Apple shipped an estimated 5.4 million Macs worldwide, up from 5.3 million in the year-ago quarter for an estimated growth...
More