I Got A Hotrod, But Is It Ready To Percolate?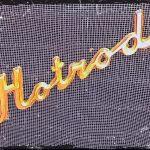 No doubt, elements of the current market condition can make one uneasy.
Like driving a hotrod going 100 mph without a seatbelt on, getting long up at these levels can feel death defying.
Just look at the brick and mortar retail sector (XRT). For us, the idea of mall shopping died when we moved from New York to New Mexico. (Sorry New Mexico).
The malls here have more geriartic mall lappers than shoppers.
Yet, I thought our state the exception not the rule.
Nevertheless, massive chain store closings have dominated the retail news. Amazon and online shopping dominate.
Where have all those laid off gone for work? Clearly not reflected in last Friday's strong jobs number.
Today, XRT fell over 2% and sits close to to the 2017 low 38.65. A five-year bull-trend could reverse should XRT close out the month beneath 38.30.
In contrast, last week money rotated out of Tech into Transportation. Excelllent sign for at least the perception of the U.S. economy in...
More