Apple flashes bearish 'harami cross' chart pattern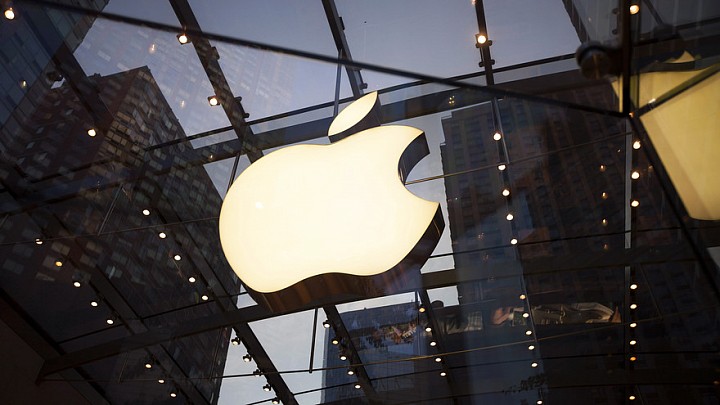 Apple Inc. bulls should be warned that a rare "harami cross" candlestick chart pattern is suggesting that a new short-term downtrend is about to be born.
"Harami" is Japanese slang for pregnant. In candlestick charts, it refers to a two-day pattern, in which a second small candle----the spread between the opening and closing prices----is completely inside the range of the first candle.
When a harami appears at the extreme of a recent move, it warns of a pregnant pause in the trend.
In Apple's chart AAPL, -0.39% the fact that the second candle is a "doji," upgrades the warning to a bearish reversal.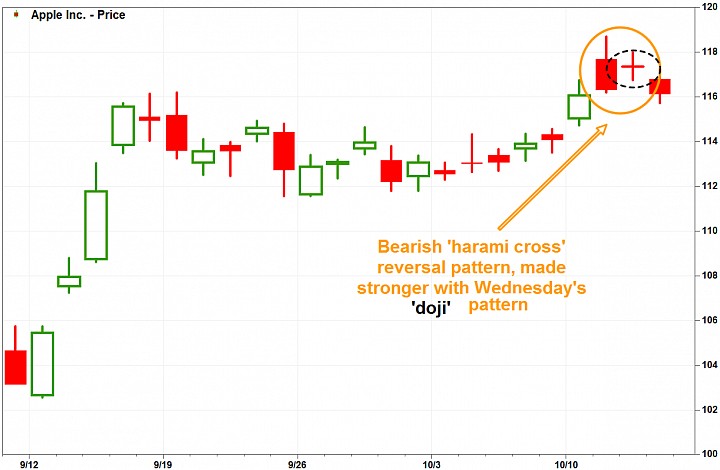 A "doji,"...
More